Hear from my

past clients

Rich
Hi! It is my great pleasure to recommend Ryan as your Health & Wellness Coach. Ryan and I worked together for six months. After working with other coaches in the past, Ryan had the most different and life changing approach I have had thus far. He positively impacted my relationship with food, body image, and my binge eating. He presented empathy throughout our coaching, always answered any questions I had, and provided me the exact coaching that I needed. My relationship with myself and food has progressed so much since working with Ryan. He is exceptional in helping you develop your mindset to create a better long term approach towards your nutrition and fitness. If you're thinking about coaching...just do it.
Bre
After having my baby a almost a year ago, I was a stranger in my own body for a while. I was so consumed with being mom that I forgot pieces of me that still existed under the surface - being active, dancing, and giving time to myself. My body was totally different, my self esteem was lacking, and I spiraled into feeling bad for myself. After lots of thought I finally reached out to Ryan and I have ZERO regrets! He is always there to motivate me, give me solid advice, and build my confidence. 4 months down in his customized program and I am leaner, stronger, and way more confident. I enjoy workouts, hold myself accountable, and even started dancing again here and there.  Ryan is no-nonsense and straight to the point about diet, fitness, and weight loss. He makes staying healthy EASY. Not to mention, he's just the nicest guy. He truly cares about helping his clients feel good. I'd highly recommend his coaching services to anyone! THEY WORK.
Michelle
Ryan was able to shape my way of thinking when it comes to living a healthy lifestyle. When I came to Ryan, I was doing all the things you're not supposed to do (cutting calories, carbs, working out 7x a week). With Ryan, I've been able to build a sustainable, healthy lifestyle that I'm energized by each and every day. Not only is Ryan an incredible human being but an amazing coach, working with him was one of the best things I did in 2020.
Kelly
Working with Ryan has been AWESOME! It was my first time using a coach since I am experienced in the fitness field! I reached out for some help back in July as I knew I was overtraining and under eating! Ryan gave me some awesome tools! First and foremost,  a great nutrition plan!  This plan allowed me to increase my calories SLOWLY! I was able to get comfortable eating WAY more!  We found my true maintenance calories!  This was a huge game changer physically and mentally! To eat more, feel better, and get stronger! Hell yes! I am forever grateful for this!  The monthly workouts are top notch ass kickers!! I train hard on my own, but his workouts are definitely an awesome challenge!  Also, Ryan is a super positive supportive coach! Always right there to answer any questions with truth and facts! I most highly recommend this guy for any coaching needs! 💚
Patti
Ryan helped me understand that I am more than just a number on the scale.  He showed me that I don't have to starve myself with 1500 calories a day if I want to lose fat, and more importantly, that there is more to life than fitness than fat loss. He showed me that eating more is beneficial to my strength, sleep and overall happiness and that I won't lose progress or get fat from increasing calories. Ryan always has helpful form pointers and provides modifications when necessary. He is an amazing listener that provides encouragement and honesty in the best way possible.
Brian
6 months ago I was in deep health/weight wise, thats when I met Ryan and my whole life turned around. This guy knows what he's doing, its not a fad diet. In fact its not a diet at all its a lifestyle change, and once your able to flip that switch your life WILL change. I am living proof.  I started out at 300 pounds and today I am at a very healthy 235 pounds. He customizes each plan to fit the clients specific needs which is great. His coaching, motivation, and guidance are second to none. He makes himself available for even the simplest things which is huge, whether you have questions about your plan or just struggling one day, Ryan is there because he cares about his clients. You started off as my coach but now I can call him my FRIEND, Thank you Ryan for giving me the tools and motivation for getting my life back in order, couldn't have done it without you.
Sean
Ryan has helped me stay focused this past year. When I hired him, I was struggling with my own accountability, and I've always found myself more successful when I've had a coach. I was happy to have him on my side, and to have someone that cared about my fitness and nutrition. He provides daily, weekly, and monthly check-ins and is available at most times for a quick chat when I have needed it. Best decision I made this year.
Jose
I am beyond happy with the results I am getting with my workout program and nutrition guidance I received and learned from Body By Ryan Coaching. Ryan is a great coach and person. He is very knowledgeable and always there when you need help, a push or a word of motivation when you feel like giving up. As a commercial truck driver, I'm always on the road and it has been really hard for me to follow and be successful at any of my quick fix "Diets" that I have tried. It wasn't until around November of 2018 that I said to myself, "Enough is enough", and reached out to Ryan. He didn't hesitate to get me going right away. I started this new lifestyle around mid December of 2018 at 233 lbs and wearing a size 38 pants. Today (3/10/2019), thanks to all the support, all the "yes you can do its" and great coaching by Ryan I am down to 208 lbs and a size 34 pants. I will recommend Ryan to anyone 1000%, you will not regret working with him. When you choose to do so, the only thing you have to lose is fat.
Beth
Let me start off by saying every Coach needs a Coach. I was in a constant state of a "deficit" mentality and needed some help. I knew Ryan would be the perfect person for me. His focus on the mental aspect of weight loss/weight gain is something every person needs. He helped me to raise my calories to a maintenance level. It's not easy to always eat more without thinking you will gain weight. He has a gentle yet no bullshit approach. I am super happy with what he has taught me. He is an amazing Coach and I highly recommend him!! Thank you Coach Ry Ry!
Bahar
Ryan was my coach for almost 6 months. He is an excellent coach who genuinely cares about his clients. He helped me understand and learn that fitness is not always about losing weight. He has changed my perspective on fitness and has made me an overall stronger person, physically and mentally. When I started coaching with Ryan, I had just finished my fat loss phase. My goal was to get stronger in the gym and put on some muscles. During the 6months of coaching, I went from 127lbs from a very lean look to 137lbs looking leaner and stronger. At first it was really hard mentally to eat more although I knew it is more optimal to eat more to gain more muscle. I knew it but it was hard to actually do it. Ryan helped me to slowly slowly increase my calories from my original 1400-1500 calories to around 2100 calories a day. We did daily check-ins and monitored my monthly average weight gain. When we finished the bulk phase, I was physically stronger in the gym, I had more energy, I was looking stronger. I had more muscles and I was looking more toned. Ryan taught me not to ever be afraid of eating more and not be in a deficit. Having strong body and mind is now my long term goal and I realized that a good body shape follows it. Thank you Coach Ryan for that!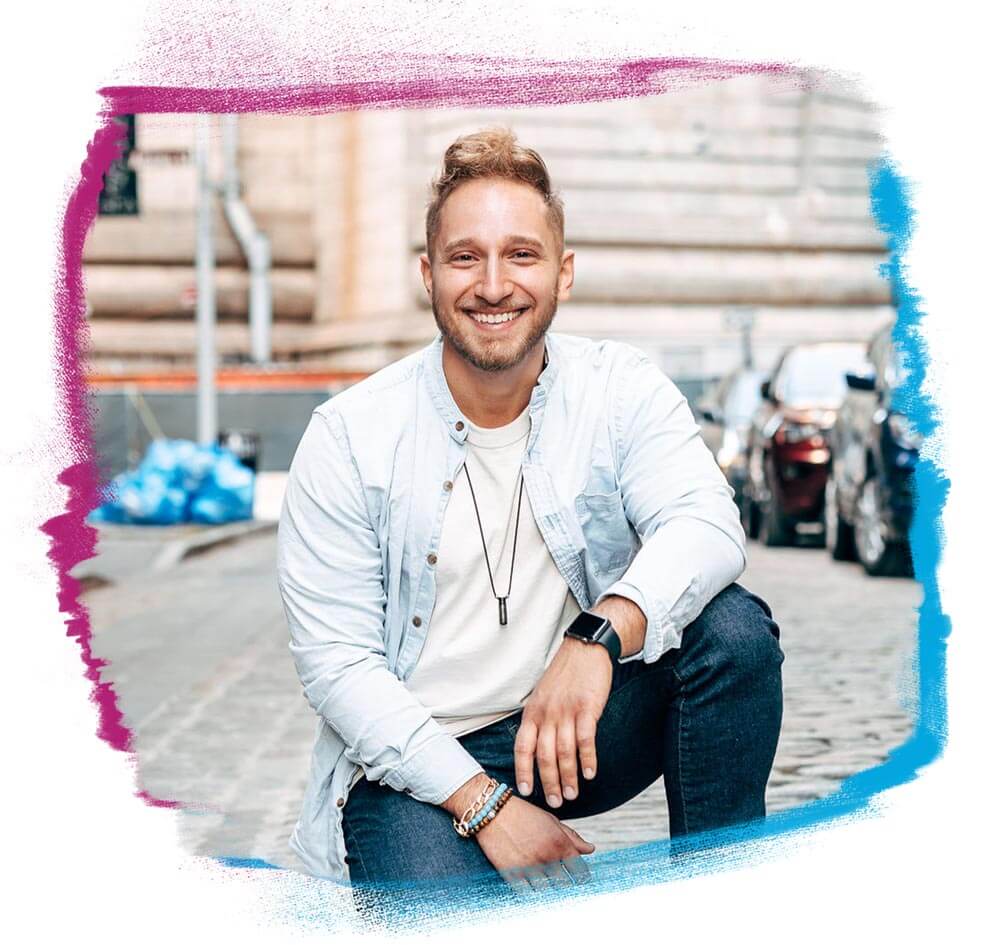 Do you want to see results just like my past clients?
Trick question… of course you do! Let's do this.